Inrotech Welding Solutions Heavy industry
Inrotech Robot Welding systems are designed to meet even the highest demands in the market that others simply cannot.
Automation for thick plate heavy welding requires careful consideration. With our systems designed to ensure the highest quality and repetitive accuracy, we offers custom and turnkey solutions to meet your ROI objectives.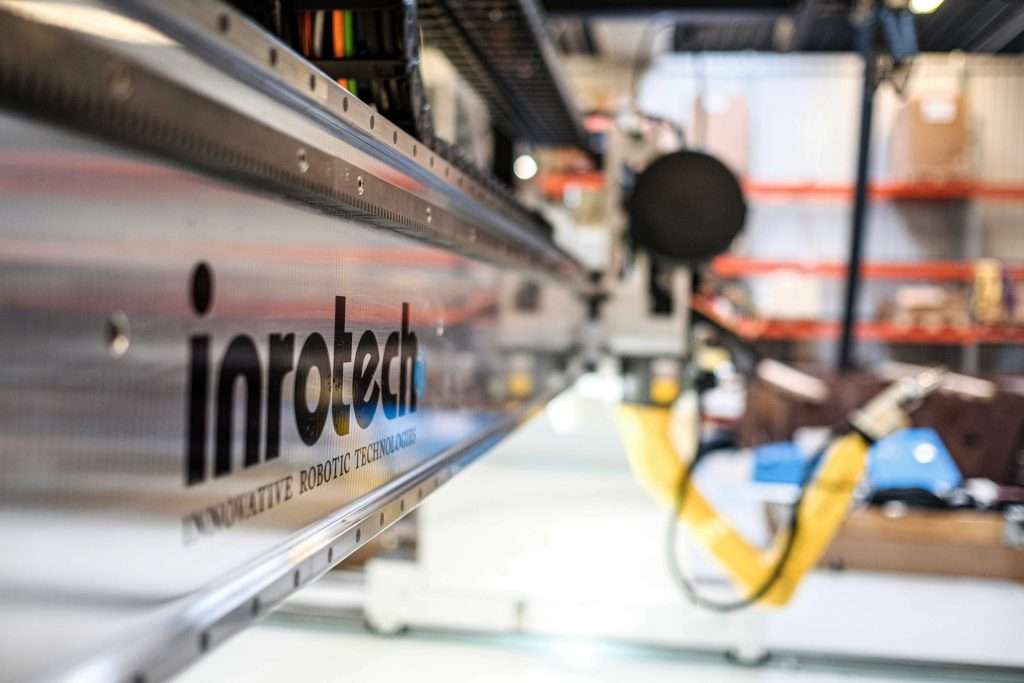 SELF PROGRAMMING – no CAD transfer needed, no engineers needed for programming
EASY TO INSTALL – hours after delivery, the Inrotech robot is ready for operation
SIMPLE OPERATION – operation of the Inrotech robot system is easy and comes with an intuitiv touch screen. It doesn't require any particular robot experience or long education to operate the Inrotech robot.
MOBILE AND FLEXIBLE – No need for safety fence around the Inrotech robot. Suitable for both open and narrow spaces. Works well with gantry, crane, single or multiple plaform, rails or on wheels.
PROVEN CONCEPT – The Inrotech robot system have been installed and successfully employed at multiple shipyards around the world
Inrotech solutions for Heavy industries
Based on field experience, we are constantly improving both the mechanical concept and our unique software. This approach enables the introduction of our robotic welding solutions in new areas, which so far only have been possible to weld manually- or best case semi manually.