AUTOMATIC ROBOTIC WELDING featuring ADAPTIVE INTELLIGENCE
- no programming needed
Robot Welding for Heavy Steel Industries
The advanced robot welding solutions from Inrotech are characterized by a high level of automation and very
simple operation. Another trademark is Inrotech's mobile welding robot solutions, where you take the robot to- or even into- the object. Ideal for construction sites, for the welding of large structures or simply where you want robots to fit into your existing workshop flow

The Inrotech-Classic is designed for the welding of webs and bulkheads in the shipbuilding industry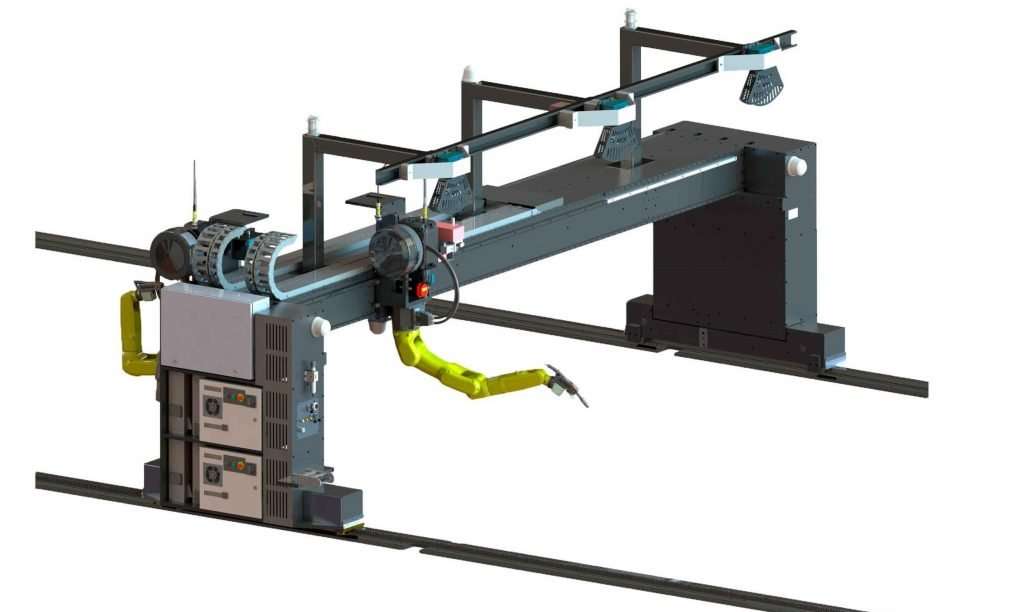 Automate your welding of micro-panels, sub-assemblies and T-profiles in the shipbuilding industry with the Inrotech-MicroTwin
Inrotech-Crawler is a small robot, which is running on a flexible rail system and fixed to the substrate by means of switchable magnets.

OPTIMIZED WELDING SOLUTIONS

Both the SensLogic and the WeldLogic technology can be used in a variety of customized solutions,
which may differ more or less  from the standard product portfolio.
Please contact us for further information and questions
concerning customized solutions.
Meet Inrotech anywhere in the world!
We provide full meeting experiences with live demonstrations through modern tools. Whether you want to know more about our advanced robot solutions or discuss special requirements, we are ready to assist.
Inrotech launches a new welding solution to help construction companies overcome common challenges in welding of Storage tanks Within the next decade, many countries will
Read More »
The company's founder Flemming Jørgensen's vision is to make robotic welding systems that are as simple and easy to use as washing machines or dishwashers.
Read More »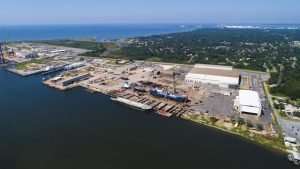 Inrotech has received an order for an extensive set of welding robots for shipbuilding in the United States. The Inrotech-MicroTwin, Inrotech-Classic and Inrotech-Crawler were purchased
Read More »

"Inrotech's solutions will increase our productivity and quality and at the same time use less manpower. We have not seen technology like this before used in the shipbuilding industry. Inrotech makes us able to weld a variety of objects with no welders or with welders that are less experienced. Traditionally, shipbuilding is very much hand-made so we are happy to find a company which can provide new solutions."
Isabel Pico Diaz
Production Manager, Barreras Shipyard
"Scanning and welding has never been combined in this way before Inrotech did it. You just scan and then you do the work. There must be some very smart software behind it. It looks amazing. Now it can even be done offline. In the long term this is the way to go. We increase the production rate which is a dominating factor for the life of a company. It is smart to replace the manual welder. First, they are difficult to find, secondly humans make errors. Using robots improves the productivity on a long-term basis and reduce the number of production errors. It also improves the safety. Safety is very important, and by reducing the number of workers we also reduce the safety risks"
Bin Hu
Unit Head Innovations, Allseas Engineering
"Inrotech has some very good solutions to welding tasks. We can automatize our welding process almost 100% with the Inrotech solutions. This means we will have better control of the quality of the products we deliver and a more solid process than we did before. With Inrotech solutions we can offer the customers more reliability. At the same time, we improve the company's productivity because we will need less man-hours to do the work. Our experience is, that when you automatize then the level of quality will be highly improved and much more consistent."
Ibon Lasa
Operations Director, GRI Flanges Iraeta
"The solutions from Inrotech will increase both our productivity and the quality. This combined will help reducing the cost of the final product. We will be able to improve on the investment for all our clients and make it beneficial for the industry. Our project is welding of Y-notes for jacket offshore foundations for the wind industry. The technology from Inrotech is an interesting and flexible solution that is good for our production setup. The product from Inrotech fits our requirements. The Inrotech welding robot can easily be moved and transferred to the location where the welding should take place, or we can move the object which needs welding to the robot, so we have flexibility in this matter. With the other solutions in the market you must send the object to the robot. So, this is a flexible solution and a different way of thinking where we move the robot to the area to be welded. For a serial production of jackets, this is a fantastic solution to have."
Nis Hansen
Senior Chief Welding Engineer, Bladt Industries
Subscribe to Inrotech newsletter and get information about our latest news and releases.